West Sound ACADEMY THEATRE Company
Drama Club &Thespian Troupe #8175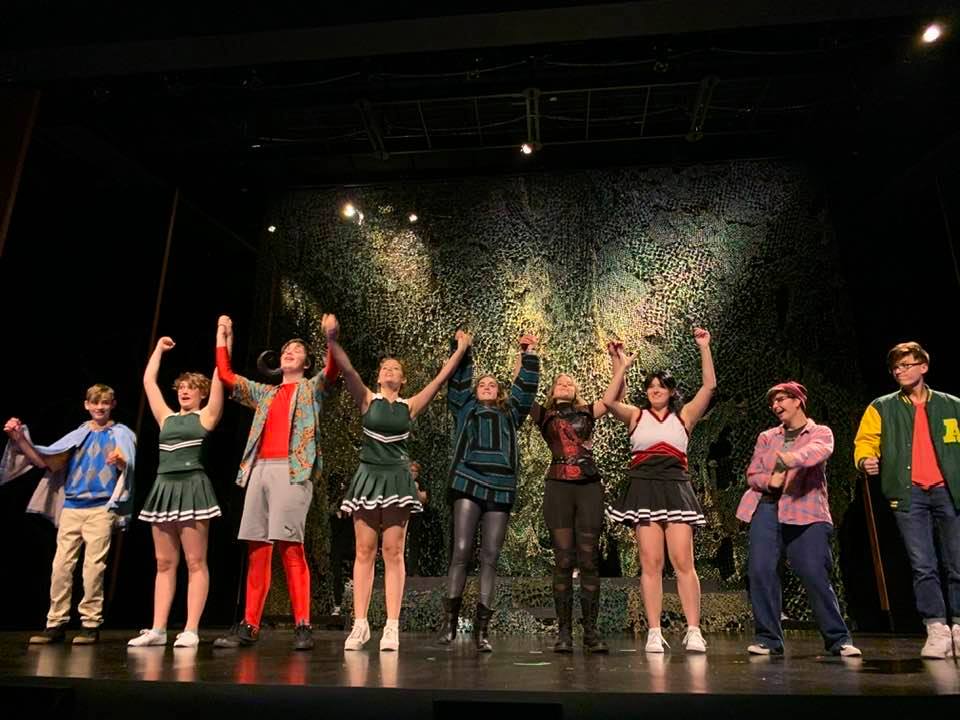 She Kills Monsters, West Sound Academy Commons Theatre, Fall of 2019.
Thespians
Lena Bowen '23
Maddie Prasch '23

Abbigail Parks '24

Nascha Martinez '25
Kieran Merrifield-Peterman '25
Lolli Wines '25




Mission Statement
We the officers, thespians, and students of the West Sound Academy Theatre Company who have dedicated ourselves to the dramatic arts, take it upon ourselves to uphold the following tenants in our efforts to entertain, create, and function as a whole.
Ensure a high level of professionalism and organization in all that we do to achieve our goals, while simultaneously maintaining a positive, and intimate environment for all members to feel welcome and productive in.

Provide a safe, welcoming, and inclusive community within the school that promotes creativity, education, and self expression for any and all who wish explore the theatrical arts.

Foster a positive outreaching presence with the larger local community characterized by service, education, and company promotion.
These aforementioned tenants shall be recognized
by each of the company's major bodies including
but not limited to the production focused
after-school club, the thespian society,
and the governing board.